Google wants to create emoji to represent professional women
24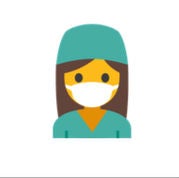 Emoji are becoming more and more a part of language these days and because of that, there has been more attention paid to how inclusive emoji sets are. We've already seen additions of emoji to represent different races and sexual orientations, but now Google is proposing emoji to better represent women in the workforce.
Google has proposed 13 new emoji that would be a combination of either a man or a woman with another emoji in order to arrive at a profession. So, add a tractor to a person emoji to get a farmer, or add a frying pan to get a chef, or add the devil horns hand emoji to get a rockstar. Adding existing emoji together may make it easier for the Unicode Consortium to add the new options.
Google is including both male and female options for the various professions in its proposal, but makes it clear in its presentation that Google was inspired by a recent New York Times op-ed called "Emoji Feminism" where it was noted that in the current emoji standards, "Men were serving on the police force, working construction and being Santa. Meanwhile, on our phones, it was Saturday at the Mall of America —" women shopping while men wrote the checks."
Google said it believes these emoji can have a positive impact by depicting women across a representative sample of professions, with the hope of empowering young women and "better reflect the pivotal roles women play in the world."
If Google gets its way, the new emoji could be approved as soon as the end of the year.