Google to potentially spend hundreds of millions of dollars on marketing its Pixel smartphones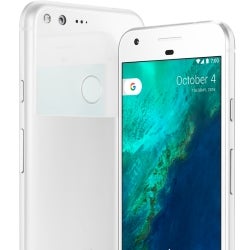 Reuters reports that Google is to embark on a significant marketing campaign to aid the launch of its new
Pixel
and
Pixel XL
smartphones. According to sources, big G has already spent $3.2 million for television ads, and advertising managers expect its marketing spend to stretch into the hundreds of million of dollars.
This is the necessary price for competing on even ground with direct competitors Samsung and Apple's bullish marketing presence. Ad execs say that Google is now faced with positioning itself as a consumer technology maker whose brand must rival that of the established players in the smartphone industry.
While Google isn't keen on sharing marketing spending numbers, it has stated that the Pixel marketing campaign will be "very significant." It's also likely that the company will buy ad space during Thanksgiving football games, potentially spending millions of dollars. Moreover, U.S. carrier Verizon, which has dibs on selling Google's smartphones in the United States, is gearing up to make "a significant investment of its own" across all advertising mediums, spanning the period between the smartphones' Oct 20 retail debut on through the holiday season.
The Pixel smartphones' launch marks the first time of Google marketing such consumer technological products directly to the people. The company needs to find the proper advertising language and space in order to place itself among the well-established, globally known Samsung and Apple, whose flagship smartphones are the biggest rivals to the Pixel and Pixel XL.
ALSO READ