Report: Google to sign lease in Chicago for the first Google Store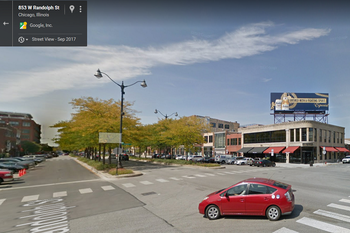 There are Apple Stores, Microsoft Stores and soon, perhaps, Google Stores. A report in the
Chicago Tribune
today, says that the company is about to sign a lease for 14,000 square feet of space inside a series of connected two-story brick building in Chicago's Fulton Market district. The street addresses, according to those in the know, cover 845 and 853 W. Randolph Street (swee image at the top of this article). The location is close to the company's Chicago headquarters, and today's report says that the space will house the company's first Google Store.
Google has an online store and the products and devices sold online could be sold in a brick and mortar location. There are Google Home smart speakers, Google
Pixel
phones, Google Pixel Buds, Daydream VR headsets, Nest smart appliances and more.
Besides selling products, Apple has discovered that physical retail locations can be used to hold workshops and classes to teach consumers how to use certain features on the iPhone. Perhaps Google will do the same thing with its stores. This certainly is one advantage to opening a brick and mortar location compared to an online store.
Until now, Google's physical retail presence has been limited to pop-up stores. And back in 2013, a barge docked in San Francisco Bay that belonged to Google, was rumored to be the location that the company was going to use
to showcase Google Glass to the public
. Of course, that never came to fruition.