Update to mobile YouTube app makes life a little bit easier
1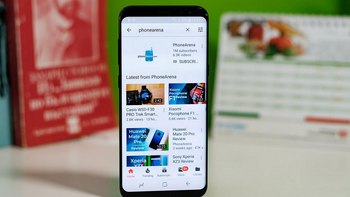 A server-side update is being sent out to the mobile YouTube app,
according to Android Police
. It doesn't contain a major change, but for those who like to view streaming YouTube videos in fullscreen (which is done by holding the phone in landscape orientation), it does help correct a minor annoyance.
Before the update, let's say you were viewing a video in landscape mode and wanted to share it with some one, or give it a thumbs up or down, or even add the video to a playlist. You would have to make the switch from landscape to portrait in order to find the appropriate icon to tap on. Then, when ready to view another video, you would have to turn the phone back to landscape mode. But the powers that be at Google recognized the inherent dangers involved when a phone owner keeps changing the orientation of his device; such a move can lead to a fumble resulting in the handset kissing the asphalt or another hard surface. It is also just plain inconvenient.
Still, it isn't a big deal, but as Android users know, Google loves to correct minor pain points. So the update adds the bar containing the thumbs up, thumbs down, share and save icons to the YouTube UI in landscape. To view it, simply scroll up on the screen in fullscreen mode. You will see three recommended videos overlayed on top of the screen, and directly underneath is the bar with the aforementioned icons. Note that the up and down thumbs still show how many times a video was "liked" or "disliked."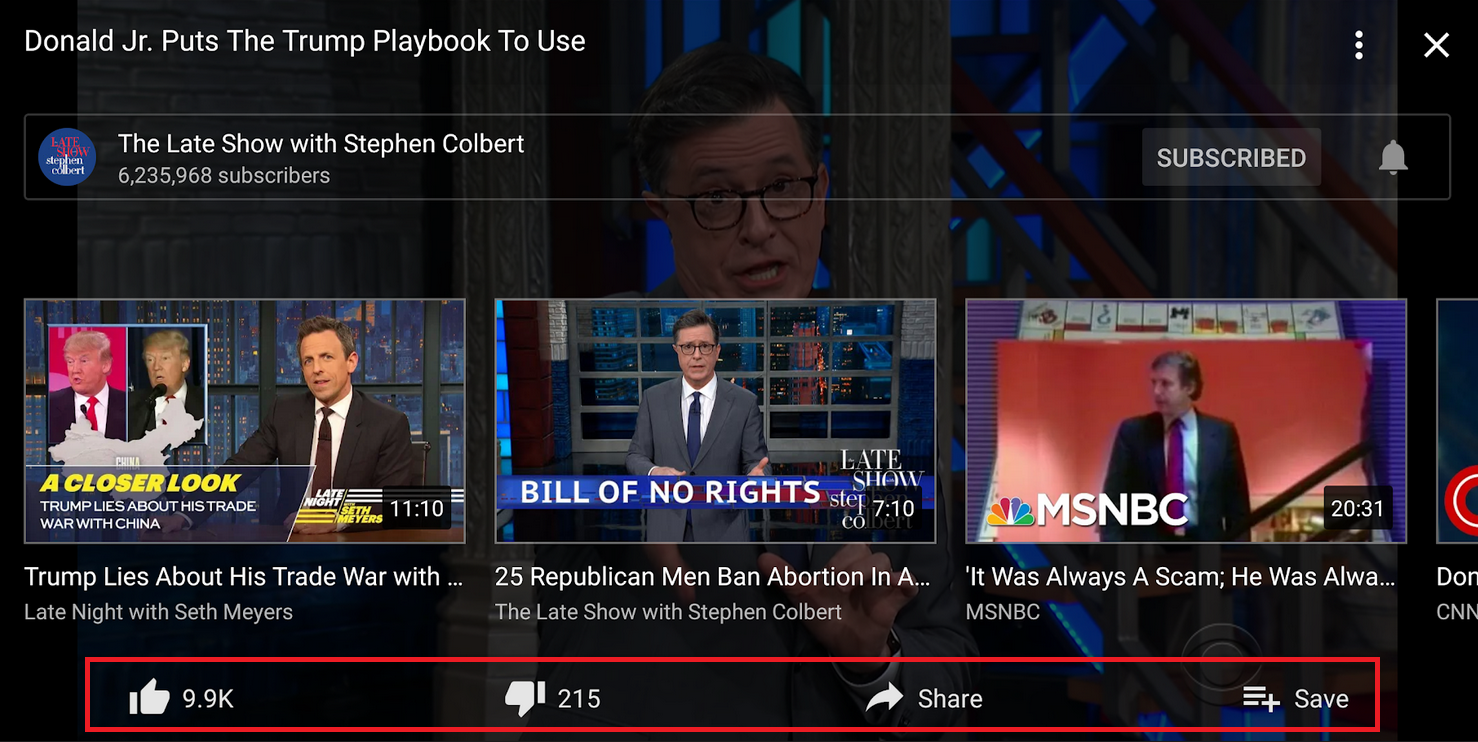 Update to YouTube app adds new icons when you scroll up on the screen in landscape
The change appears on version 14.18.56 of the YouTube app for Android. Not only might it save you from dropping your phone (even surehanded NFL running backs fumble the ball without contact every now and then), over the course of a year it just might save you a few minutes of time.