Google said to be in trouble for tracking millions of Apple iPhone users in the U.K.
17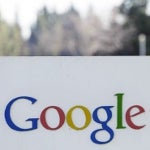 Potentially millions of Apple iPhone users in the U.K. have had their mobile internet browsing
tracked by Google
. An estimated 10 million people could have the right to sue the Mountain View tech giant for disabling Apple's security settings on the different versions of the Safari browser used on the Apple iPhone, Apple iPad and on Apple's desktop PCs. Last February, Google was found to have stored cookies on people's devices even when the people did not want the information to be stored. At least 10 Apple iPhone users in the U.K. have started the legal battle and Dan Tench, the attorney who is behind the initial suits, says that another ten iPhone users are getting ready to file and a group is looking to form an umbrella privacy action against Google.
"This is the first time Google has been threatened with a group claim over privacy in the UK. It is particularly concerning how Google circumvented security settings to snoop on its users. One of the things about Google is that it is so ubiquitous in our lives and if that's its approach then it's quite concerning."-Dan Tench, attorney
Google has admitted that its DoubleClick mobile ad network stored information on user's computers
without their consent
. Lawyers for those claimants are asking Google to reveal what it did with the personal data it obtained, and also want to know how much data was actually taken. The claimants are suing Google for breaches of confidence and breach of privacy, computer misuse and trespass, and breach of the Data Protection Act of 1998. Last July,
Google paid the FTC a $22.5 for a similar privacy breach
that occurred in the U.S. between summer 2011 and spring 2012. The suits in the U.K. have the potential to break 100 million GBP ($157 million USD) in damages. which would set a record for the largest group action ever started in the U.K.
"This group action is not about getting rich by suing Google, this lawsuit is about sending a very clear message to corporations that circumventing privacy controls will result in significant consequences. The lawsuit has the potential of costing Google tens of millions, perhaps even breaking £100m in damages given the potential number of claimants – making it the biggest group action ever launched in the UK."-Alexander Hanff, privacy campaigner
source:
Guardian
, BusinessInsider via
TUAW