Google reportedly facing FTC fine over Mobile Safari tracking bug
This article may contain personal views and opinion from the author.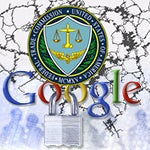 Bloomberg is reporting that a "person familiar with the matter" has indicated that Google is currently in negotiations with the Federal Trade Commission over the size of fine they will pay for their accidental breach of Mobile Safari's privacy settings earlier this year. According to their source the fine could exceed $10 million.
As we
wrote in February
,
to some degree the severity of this "scandal" has been overblown.
The Wall Street Journal article that broke the story seemed over-hyped, and really honed in on Google itself, despite the fact that they were using the same persistent log-in technique that Facebook and most everyone else uses. And Google's AdSense tracking wasn't unique either – several different companies had advertisement cookies slip through as a result of a bug in Safari that made it easy for tracking cookies to gain access to a browser once a log-in cookie had been given permission.
That's not to say that Google shouldn't be be investigated – they are essentially on probation with the FTC after settling over a privacy issue related to street-view cars accidentally storing private data broadcast over unsecured Wi-Fi networks. Much like with the Safari tracking bug there's no evidence of malfeasance on Google's part, but that doesn't mean the FTC shouldn't hold them to a high standard. Large tech companies play such a crucial role in our digital lives that that Google, Apple, Microsoft, and every other major player must be held accountable for privacy violations, even in the case of preventable accidents.
That said, what has been reported about the FTC's investigation feels a bit one-sided and incongruous – are any other advertising companies whose cookies piggy-backed in with sign-in cookies being investigated for "breaching" Safari's privacy settings? And if this accidental gathering of non-identifiable data is such a huge deal, shouldn't Apple share some culpability for having allowed the bug to remain for so long?
Holding Google accountable is for their actions is certainly a laudable goal, but applying a double standard isn't.
Not surprisingly the FTC has refused to comment on the Bloomberg report. And in all honestly a $10 million fine isn't going to break the bank for Google. But we hope the investigation is thorough, and that blame is meted out fairly rather than piling on one company just because it's politically expedient to do so.
source:
Bloomberg
via
The Verge