Google files with FCC to test "Fiber-like" wireless service
9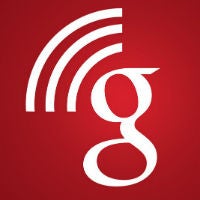 This is not the first time that we've heard about Google and connections to a potential wireless service, and it likely won't be the last. Google has been making waves in various regions of the U.S. with its Google Fiber internet service, which offers incredible speeds at a fraction of the price charged by other internet service providers (ISPs). Now, it looks like Google may want to do the same with a wireless service.
Google has reportedly filed with the FCC for permission to test wireless service in the 5.8 GHz frequency, the 24.2 GHz frequency, and in the millimeter wave bands of 71-76 GHz and 81-86 GHz. The current standards for Wi-Fi are 2.4GHz and 5GHz, and Google wants to go higher. The basic rule is that the higher you go in frequency, the faster speeds you can achieve, but there are trade-offs. As you may already know, 5GHz Wi-Fi is faster than 2.4GHz, but has a shorter range. Once you get up into the millimeter wave bands, you can get speeds of multiple gigabits per second, but you also need line-of-sight paths for that wireless signal, because frequencies that high act more like light, and can't get through walls.
It is unclear exactly what Google plans to test. It could be simple research, or maybe ways to get ultra-fast internet to more remote areas without needing to lay wire. Or, it could also be part of the long-rumored plans for a
Google wireless network
. We'll have to wait and see.