Google creates person finder for Boston Marathon bomb victims
16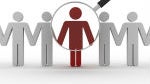 In case you've missed the news, about 4 hours ago there were multiple explosions at the finish line of the Boston Marathon. The latest reports say that there were 2 explosions leading to at least 2 deaths and around 70 injuries. The phone lines are getting jammed up in the area, so if you're looking for information on loved ones, it is best to text, or use the new person finder that Google has set up for this tragedy.
Many people have been taking to social networks - Facebook and Twitter - to get the word out that they are okay, but if you can't contact someone there are a couple of different options. They mayor's office has set up a hotline at 617-635-4500, or you can use Google's People Finder tool to try to locate someone.
Our thoughts go out to everyone affected by this tragedy.
Recommended Stories