Google brings improved Android emulator - developers take note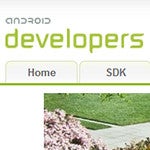 Google has really been working hard to upgrade the emulator for Android. Last month they added x86 support to the emulator, allowing developers to test ICS apps out at "usable" speeds. Now they have turned "usable" into "downright speedy" by enabling hardware acceleration based on your computers GPU. Although the feature is still technically in beta (so is
Google Maps Navigation
, so the Big G has a broad definition of "beta"), it apparently has finally made the ICS emulator work at near real-time speeds – depending on the hardware in your PC (see demo video below). As a bonus, you can also run OpenGL games in the emulator now.
What's that you say? You've never used the Android emulator before? That doesn't mean you shouldn't care – by making the emulator (the thing on a developers computer that simulates running an app) fast, it means that developers don't have to output an .apk to their phone or tablet every time they want to try it out. That should mean more rapid testing and more iterations during development, which leads to better apps all around.
If you're a developer head on over to the source link to learn about the newly improved emulator; for regular Android users rest a little easier tonight, knowing that Google continues to try and improve the tools that ultimately lead to better mobile experiences.
source:
Google
via
9to5Google