Google and Waze already combining efforts
6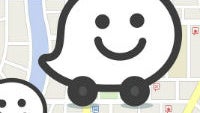 When Google first agreed to
acquire social-navigation app Waze
for what has been revealed to be just
under $1 billion
, Google said that the plan was to keep Waze and its development team separate from Google while cross-integrating features between Waze and Google Maps. The
FTC hasn't even formally approved
the deal, and is still conducting an investigation, but that isn't stopping Google and Waze from moving ahead in combining efforts.
Google Maps has changed its accident reporting source from TomTom to Waze, but so far Waze accident reports are only available to Google Maps users in Argentina, Brazil, Chile, Colombia, Ecuador, France, Germany, Mexico, Panama, Peru, Switzerland, the U.K. and the U.S.. On the Waze side of things, Waze has added Google Search, Google Street View and satellite imagery. And, Google Maps VP Brian McClendon says this is just the start, and that the two apps "are cross-pollinating as much as possible."
The U.S. Waze team has already moved onto Google's Mountain View campus, although the Waze engineering team is staying in Tel Aviv. But, McClendon wants to reassure Waze users that, at least for now, Google is committed to keeping the apps separate in an effort to not hurt the Waze community. McClendon also said that any ideas for local advertising are still in the planning phase.