Google Wallet has officially made its way to the web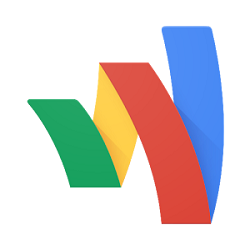 The way that we send and receive money from one another has changed dramatically over the past few years. Where we once used to rely on cash and checks for sending money to friends and family, that now all takes place on a virtual level. Services like PayPal have grown to immensely popular heights, and social media sites such as Facebook and Snapchat have incorporated ways for sending money to friends directly within their platform. There's a heap of competition out there in this market, and Google Wallet just made a move to help take itself to the next level.
Before Android Pay was released, Google Wallet was used as a platform for making mobile payments at stores that had NFC terminals. Upon Android Pay's release though. Google Wallet was transformed into a tool for simply sending money from your bank account or debit card to people in the US. I've used this version of Google Wallet quite a lot these past few months, and as great as it's been for me, one of its most notable absences is its lack of a web app. Thankfully, that's no longer an issue.
Google Wallet's new web app is aptly named wallet.google.com, and the interface is incredibly simple. The main screen presents you with an area for typing in the amount of money you want to send, and below that is an option for selecting your payment method, choosing the person you'd like to send the money to, and an optional field for typing in a memo to go along with the payment. Once these fields have been filled in, all you have to do is click the Send Money button and you're done. The hamburger menu on the left has options for your Transactions, Payment methods, Cash out, and Settings. It's a very clean site with Material Design elements present everywhere, but more importantly, it's easy and fast to use.
The introduction of a web app doesn't mean that Google Wallet will now become the most popular payment platform out there, but it is a step in the right direction to gaining as much traffic as it possibly can. Google Wallet is a service that I've used a great deal in the past, and although it may not be one of Google's main focal points right now, it certainly is one of their best.