Google Street View car goes the wrong way down one-way street, causes accident
33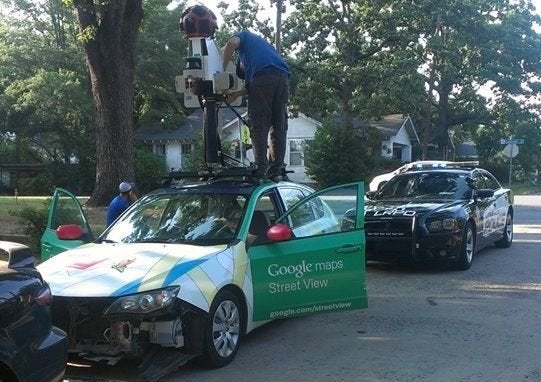 We don't see them roving the streets that often, but Google's fleet of Street View cars and their large camera arrays have given us great views of the world. While we can see all sorts of nifty views of the roadways thanks to projects like this. Despite the effort that Google has put into Street View, and it is impressive, there are actually some parts that have not had these multi-colored custom Subarus make the rounds.
In Little Rock, Arkansas, a Google Street View car was performing its duties of driving around and taking pictures. Then the driver of said Google Street View car, Alexander Spurr, aged 29, made a wrong turn onto Tyler Street.
Tyler Street is a one-way street, and Spurr was driving the wrong way. Realizing his mistake, and before getting into a head-on collision, Spurr made a U-turn and then when trying to merge into a cross street, he hit another vehicle.
Thankfully, no one was seriously hurt, but the car Spurr hit, driven by 22-year-old Dylan Case, was inflicted with at least $2,000 damage. Case did go to the hospital to tend to neck and back pains along with some bruised ribs. The Google Street View vehicle suffered about $1,500 in damage.
"Something better come out of Google's pocket for this," according to Case.
source:
ArkansasOnline