Google to spice up search results by adding user comments
2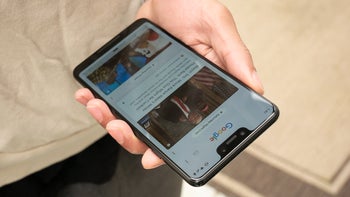 Comments have become an essential part of the internet. They can make you laugh hysterically and lose faith in humanity in the span of seconds, and occasionally they can even be helpful! You can find them pretty much everywhere, but one place valuable user insights were missing was the results page of your Google searches. Well, that's about to change!
As
9to5Google points out
, the search giant is starting to slowly roll out search comments to its users. To make people acquainted with the new feature, Google now has a support page on
how to leave comments on Google Search
. If you like to share your opinion often, you can get an overview of your comments from a new tab added next to the reviews on
your contributions page
. The feature was found in version 8.55 of the Google app, which is still in beta.
At first, Google will allow comments only on searches related to sports games, presumably so you can quickly find out how much your favorite team sucks, while checking the latest results. That is, of course, if the commenters managed to phrase it in a way that fits Google's comment policies. As is tradition, users will be able to rate other people's comments with thumbs up/thumbs down, just like on YouTube.
It's debatable if the comments will enhance user experience, which is likely why Google is allowing them only on certain searches and keeping an eye on the feedback for now. We can see potential for some searches, for example, looking for a recipe and seeing a few positive comments about one that's not the top result might make you choose it instead of what Google's algorithms deemed best.
However, comments are often an unreliable source of information and sometimes straight up toxic, so it's important for Google to implement them in a way that won't make search results more cluttered and harder to navigate.
Would you like to comment on Google Search results? Tell us in the comments below, of course!