Google Play Store changes so tablet users can find apps and games "Designed for tablets"
11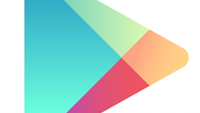 Sporting an Android tablet? Then you will be happy to know that some changes are being made to the Google Play Store specifically to improve the experience of tablet users. Those browsing the Play Store on a tablet will see the "Designed for tablets" section as the default view. This allows tablet owners to see quickly which games and apps look best on a slate. The view can be changed so that tablet users can see all games and apps if they so desire. Those games and apps that can't qualify as being "Designed for tablets" are marked as "Designed for phones".
If you are a developer, you can check to see if your app can have the "Designed for tablet" designation. Check the tablet optimization tips in the Developer Console.There you will see if your app has any issues that need to be taken care of. Taking care of the issues will allow you to have your app listed amongst those designed to look their best on a tablet.
Creating a list of apps designed especially to work with tablets could help developers fatten their wallets. If you own a tablet, wouldn't you look to see which apps and games were designed to specifically look great on your device?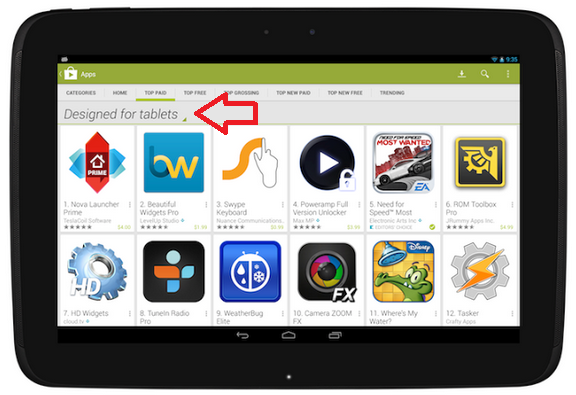 The Google Play Store will now show tablet users which apps and games are "Designed for tablets"
source: AndroidDevelopers via
AndroidCentral