Google Play Music may finally hit iOS this month
17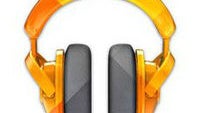 Okay, we're not getting excited on this one, because we've heard this report multiple times before. Back in May when Google first announced Google Play Music All Access, Sundar Pichai claimed the app would be hitting iOS "
in a couple weeks
". Last month, 18 weeks after that original statement from Pichai, we heard that the app would be launching on iOS by the
end of October
.
Now we're 24 weeks after Pichai claimed "a couple weeks" and we still haven't seen the iOS version of Google Play Music. But, we do have yet another rumor claiming that the app will make it to iOS sometime in November. The app was said to be in internal testing at Google as of last month; and now, uber-leaker Evleaks is claiming that the release of the app is "imminent".
At this point though, we'll believe it when we see it. We don't know what has been causing the delays, but if there's even one minor bug in the app when it launches, we'll be wondering what Google has been doing for the past 6 months.