Google Play Mother's Day promo goes live very early
1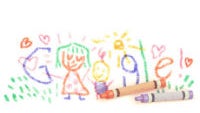 Mother's Day is still a few weeks away, but apparently Google wants to make sure you don't forget to get something for your mum, because it has launched its Google Play Mother's Day promotions today. It's unclear yet if the promotions will expand as we get closer to the actual date, but right now, Google is pretty sure that your mom doesn't do much more than read (and she probably only reads stuff written by and about women).
Looking through the Mother's Day promotion, you'll see that there are quite a few books that are listed at 50% off, as well as two different magazine subscriptions for half off (
Better Homes & Gardens
and
Fitness
). You'll also see the Nexus 7 listed, but there isn't actually any discount on the tablet. It's just listed because your mom will need something on which to read the various books that are on sale.
When it comes to the books, you'd better hope that your mom doesn't like any male writers, because there are only two featured in the promotion: James Patterson and someone who wrote an Elmo sing-along book. Maybe Google is focusing more on featuring writers who themselves are moms? There is a good selection of books from the likes of Nora Ephron, Maya Angelou, Gwyneth Paltrow, Debbie Macomber, and Margaret Atwood though.
As we said, we don't know if the promotion will expand, but we hope it does, because our moms are fans of things like music, movies, and TV as well, and there are no options from those kinds of content. Of course, it's the thought that counts, and maybe your mom would like a book.