Google pushes new update to the Pixel Buds, here is what's new
1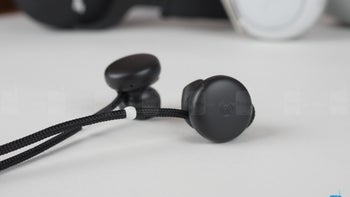 The
Pixel
Buds are
far from being perfect
, but they sure aren't bad at all. As a matter of fact, most users won't notice some of the issues that Google discovered after releasing the earphones. Even so, the Mountain View company has decided to address these minor bugs that might be annoying for some users.
Many of those who own the
Pixel Buds
might not even have noticed that the earphones have a slight lag when playing games or YouTube videos, but the latest update addresses exactly that. But that's not the only issue fixed in the latest Pixel Buds update.
According to
Google
, after a factory reset, Bluetooth will be discoverable within 1-2 seconds, something that wasn't possible prior to the update. Also, the Pixel Buds should now report 100% battery at full charge, a minor but important fix for those who never unplug their devices until they're 100% charged.
Keep in mind that after the update, you may see a pop up on your device prompting you to
Tap to Connect
. If the connectivity fails, you should re-pair your Pixel Buds to your device from the Bluetooth menu.