Google Pixel 3 and Pixel 3 XL are compatible with all major US carriers, FCC reveals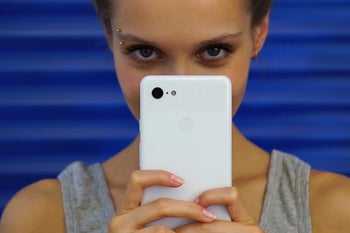 The FCC today revealed the existence of two unannounced Google phones that
have
to be the upcoming
Pixel 3
and
Pixel 3 XL
. The two devices are listed by the FCC with the model numbers G013A and G013C and are clearly labeled as "phones" made by Google. For reference, last year's
Pixel 2
and
Pixel 2 XL
have the model numbers G011A and G011C, respectively - there's definitely a pattern here.
While the FCC does not share too much information on the Google
Pixel 3
and
Pixel
3XL, it shows us that the handsets come with all the frequency bands necessary to work on all major US carriers - Verizon, AT&T, T-Mobile, and Sprint. This isn't exactly surprising, as the Google Pixel 2 series is also compatible with all relevant carriers. Still, it's good to see this confirmed.
If recent rumors are to be believed, Google will not go crazy with the
prices of Pixel 3 and Pixel 3 XL
. Of course, we don't think the two phones will be cheap, but we also don't expect any of them to cost $1,000 (as other current high-end handsets).
P.S.: The image seen above comes from Russian website
Mobile-review
and allegedly shows the back of the Pixel 3 XL.