Google is celebrating Valentine's Day with create-your-own movies in Google Photos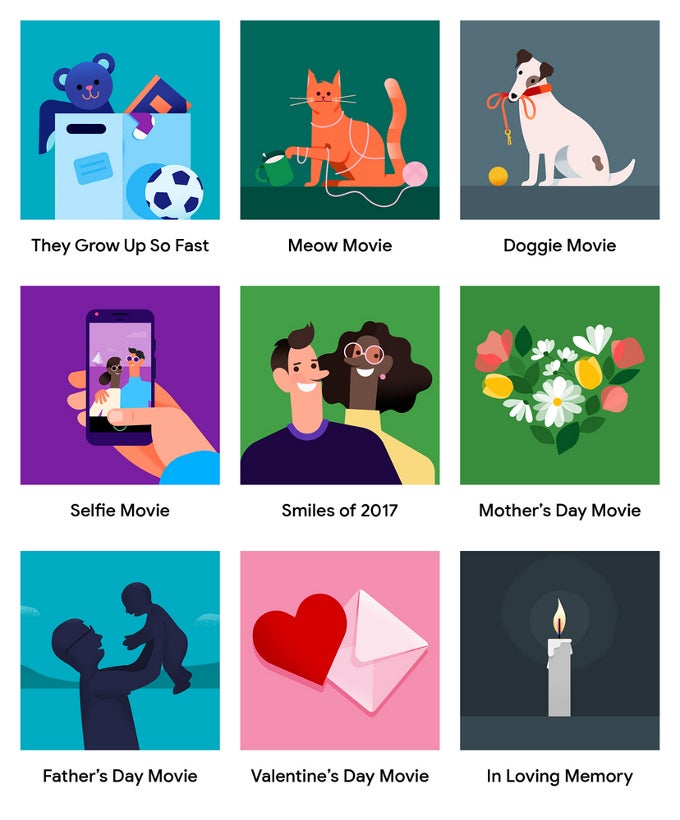 The current selection of movie themes
In celebration of Valentine's Day, Google is rolling out create-your-own themed movies in the Google Photos app and on the web.
Previously, Google Photos automatically made movies for you based on special days or trips, but until today we have never been able to make our own before.
The process is really quite simple: go into the Assistant tab of the Google Photos app, and tap Movie. From there, you will be prompted to choose your theme and the people (or pets) that will be featured. Then sit back while Google's machine learning algorithms select the relevant photos, sets the soundtrack, and stitches it all together. While you may not have a ton of input for the initial movie creation, if you are not perfectly satisfied with the result, you can always edit it in the app.
As Valentine's Day is approaching, you can make a custom movie with the new Valentine's Day theme. Google has promised to release more themes throughout the year. The update is available today in most countries for both Android and iOS, as well as on the web.