Google Opinion Rewards will give you Play Store credit for completing surveys
4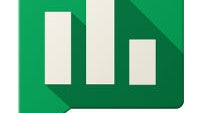 Last month, we heard that Google was looking into offering
rewards
if users opted-in to mobile data usage tracking, but it looks like Google has at least one other idea to trade rewards for data. Today, Google released a new app for Android called Google Opinion Rewards which will give you Google Play Store credit in exchange for completing surveys.
You start out with a general demographics survey to get your gender, age, income, location, and occupation, followed by a quick test survey on politics. After that, you are given an option to opt-in to surveys that won't offer any rewards, but would just be done out of the goodness of your heart to help out Google. Google says that there should be new surveys about once a week that will end up offering Google Play credits.
Unfortunately for some of you, the new app is only available to users in the U.S., and so too are the Play Store credits. There have been no indications exactly how much you could earn for the surveys, but if there is a new one each week the credit will keep adding up. And, the credits can be used for any content in the Play Store, not just apps.