Google planning opt-in Mobile Meter to offer rewards for sharing usage data
28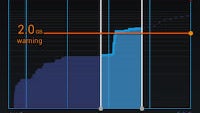 Despite the message that you may take away from a "Scroogled" ad from Microsoft, Google doesn't gather your data purely for profit. It is also gathered in order to build new services that will benefit you. On one hand, Google will gather your data in order to target ads more effectively and earn more money from those ads, but on the other side you get services like Gmail, Maps, YouTube, Drive, and Google Now without having to pay.
We hesitate to call the services "free", because you are trading something for them, but at least there is an
exchange happening
. The newest rumor says that Google is looking to set up another exchange on mobile devices. Apparently, Google is looking into setting up an opt-in program on Android and iOS, which could earn you some rewards. The program is called Mobile Meter, and it would use an app to gather data on your web browsing habits and app usage on your mobile device.
The data would be sent back to Google, and Google would presumably use that data to improve its numerous mobile apps, web offerings, and mobile ads. Google hasn't commented on the rumor, and there is no word on exactly what kind of data would be gathered or what the rewards would be, but it is clear that none of this would happen without consent. Users would be required to opt-in to Mobile Meter.