Google Offers comes to U.S. iOS users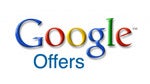 Google is continuing its aggressive push into the local deals market beyond it's own platform with the release of Google Offers today in the Apple App Store. Android users have had the opportunity to use the Groupon-like local offers app for quite a while, but either Google was being more generous to its own mobile platform, or else Apple was dragging its feet in approving a competitor's app. Regardless, if you've been waiting with bated breath for another set of local offers for your iPhone, iPad, or iPod Touch, it's there for the downloading.
Key features, according to Google's official blog, include:
Instant savings, just around the corner:

Quickly discover offers near you in map view or search for deals by category to easily find the right deal for you.




See & use the deals you want, when you want them:

All of your purchased and saved offers are tracked in "My Offers," for easy access from your iPhone or online.




Savings made simple:

Instantly redeem most offers with your iPhone, without having to print vouchers.



Never miss a great deal:

Get notifications when new deals are available or when a deal that you've purchased or saved is about to expire.
If you're excited to start saving, hit up the source link (or fire up iTunes).