Google Now Launcher hits the Play Store, only supports Nexus and GPE devices, unless you're into sideloading
21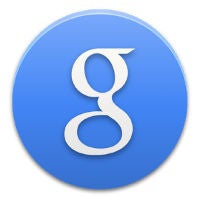 Google has been working on the Google Now Launcher (formerly known as the Google Experience Launcher) for a bit now, and has slowly been expanding availability of the app to more devices. Today, Google finally released the Google Now Launcher into the Google Play Store, but unfortunately, you'll still need to have either a Nexus device or a Google Play Experience device, unless you fancy a bit of sideloading.
The best two features of the Google Now Launcher are, not surprisingly, ways to access Google Now/Google Search faster. If you have a supported device, and you were to install the Google Now Launcher, Google Now itself would permanently fit itself to the left of your default homescreen. And, if you want to get at Google Search, you just have to say "OK Google" when you're on your homescreen. The launcher can even import your homescreen setup from your current launcher if you want.
As we noted, if you have either a Nexus device or a GPE device, you'll be able to install the Google Now Launcher directly from the Play Store. Otherwise, you can try sideloading the APK and hoping for the best. Sideloading doesn't necessarily work with every device. We can say that the launcher works on the Moto X, and reports say it works on the LG G2, and the HTC One. However, it doesn't seem to work on the Samsung Galaxy S III or S4. So, let us know if it works for you.