Google Maps will soon track your public transit journey in real time
14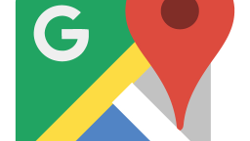 For those of you who like to commute using public transit, Google Maps is reportedly going to add real time updates allowing users to track their journey on a city bus or train. The updates will appear when the Google Maps app is open, and on the Android lock screen. With this new feature, Google Maps can help prevent you from missing your bus or train stop and ending up in a neighboring city 20 miles past where you planned to get off.
The directions are pretty simple. Use Google Maps to route your transit directions. Once the new feature is up, you'll see a start button near the bottom of the screen that you press for Maps to start tracking your location on public transport. According to a story published on Monday, Google Maps will even remind you when you are getting close to your stop and when to exit the bus or train. This will come in handy if the gentle vibrations of the vehicle you're riding on, are rocking you to sleep.
There is no word when Google Maps will start to carry this new feature. For those of you visiting or living in a big city where it is easier to get around with public transit than with a car, this new feature is going to come in handy.
source:
TechCrunch