Turn left at Taco Bell? Google Maps tests landmarks
2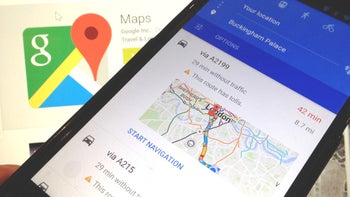 Google is now testing several new methods to improve turn-by-turn navigation. It turns out utilizing fast food restaurants as landmarks is one of them. Users began reporting some interesting directions while navigating via Google Maps in the New York City area. These are test features and as such may never be expanded. They would most likely prove to useful though, especially when driving in an urban or suburban environment. Fast food restaurants often have the brightest and biggest sign out there, so it is easy to see how they may be even more helpful than street signs in some areas.
Google is always working to
improve
its Maps program and it has said there are other methods being tested now as well. With drivers relying on
Google Maps
through systems like
Android Auto
, and surveys showing drivers prefer Google to the on-board systems vehicle manufacturers have offered, it is no surprise that Google is working around the clock on improvements. Even as Apple rushes to
catch up
.