Google Maps navigation expands to 19* new countries
15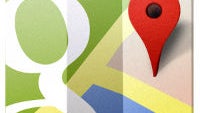 Everyone needs help finding their way from time to time, and in those instances Google Maps comes in very handy. Google has most of the world mapped and ready for navigation, but not everywhere. There is work to be done, and Google is on it. Today, Google has announced 19* new countries that are ready for Google Maps navigation.
The majority of the additions are in Africa and the Caribbean/Central/South American regions, but there are also a few countries in the Asia/Pacific, and one little island in the Mediterranean. As you'll notice, we have the number listed as 19*, because Google has Trinidad and Tobago listed separately. Google is referring to "regions", but we are referring to countries; and so, to be accurate, we're taking the two islands as one country. The new countries added are:
Americas
: Bahamas, Bolivia, Guyana, Honduras, Jamaica, Trinidad and Tobago
Africa
: Angola, Botswana, Madagascar, Malawi, Mali, Mauritius, Mozambique, Namibia, Tanzania
Asia/Pacific
: Fiji, Nepal, Sri Lanka
Interestingly, Google isn't listing any of these new additions as having limited coverage, which means you will get driving and walking directions at the very least. We have confirmed that is the case in Jamaica and Fiji, and assume it to be true for the rest.