Google Maps makes urban exploration even easier in its latest update
4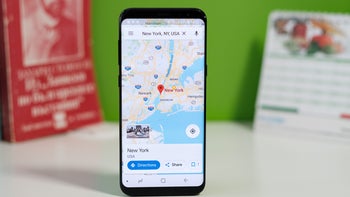 Over the years, Google Maps has turned into the ultimate navigation tool for travelers and commuters around the world. But aside from being able to get you from one predetermined location to another, Google Maps has also become very good at helping you explore new places. And with the latest update, it's going to get even better.
The
Explore
tab in Google Maps is the hub where information about nearby places is displayed, depending on your location. The current interface offers three icons for different points of interest around you, grouped in categories for restaurants, cafes, and attractions. There's also a fourth icon that expands a much broader list of suggested activities and places, but not many people are likely to tap that, and Google must have figured as much.
With the latest update, the number of categories visible at a glance in the
Explore
tab is being increased from one row to two rows. This means you'll be able to see seven categories, instead of just three, and still have access to the detailed list via the "More" icon. Some of the new categories visible at a glance include Parks, Hotels, Events, and Parks.
This may not seem like a big change, but it is a meaningful expansion to the user interface. The
Explore
tab doesn't look cramped even with the new row of icons added, and having more suggestions visible from the get-go should help with ideas for activities when you're on a holiday somewhere unfamiliar.
The update seems to be tied to a server-side switch and not to a specific version of Google Maps, as noted by
Android Police
. This means that users running different versions of the app may start seeing the new interface in the coming weeks, as Google rolls out the feature to more regions.