Google Keyboard rebrands as Gboard on Android with expanded GIF support and search
8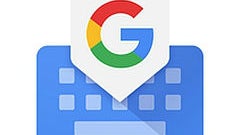 Back in the spring, Google released an awesome keyboard that integrated Google Search, GIFs and emoji search all built in. The trouble was that the keyboard in question --
Gboard
-- was only available on iOS and not Android. That appears to be changing this week as version 6.0 of the Google Keyboard will see the rebrand to Gboard on Android.
Google hasn't made an official announcement or released a proper changelog, but Google usually releases new app updates on Wednesdays, so we're guessing that the APK just got posted a bit early. So far, in addition to the name change, the updated app brings all the goodies you'd want but one of the biggest isn't turned on by default, which can be a bit frustrating. For instance, the G logo to have access to Google Search is not turned on by default and you have to go into the keyboard settings and turn that on under the Search tab. There is also a new option to have the number row always shown if you want that.
The additions to emoji and GIFs might be the bigger deal for many though. Google had added
GIF support
in its keyboard for certain apps and users on Android 7.1. Now the GIF button will be there for all users, but it will be inaccessible in apps that don't support GIFs. There's also an option to search for the emoji you want and the emoji search will even include results for possible typos. For example, when you search for "poop", you'll get the classic poop emoji as well as a swimmer and an 8-ball, just in case you actually meant "pool".
The Gboard update for Android should be rolling out this week and we'd expect the main part of the rollout on Wednesday, but you can grab the APK and manually update if you want.