Google GPhone- still on the crossroad between operating system and a new phone
0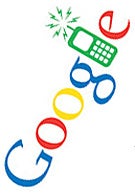 Despite the presence of different hypothesis about the essence of Google's GPhone project, it still remains a secret. But the market experts are certain about several things, due to different mobile market specifications and statements, made by major names in the IT industry. Google is most likely to work on an alternative of the Microsoft's Windows Mobile OS, which will be based on the open-source software by Linux, including different applications, apart from the already released mobile version Google Earth. That operating system will be free of charge for the manufacturers and will most likely contain a web-browser. Probably GPhone will be installed on several mobile devices in order to be presented more efficiently, but according to the experts the manufacturing of mobile gadgets does not turn to be Google's main aim, because of its lack of experience in the complex hardware creating.
Instead of that its obvious goal is to expand its market share in the market of Internet advertisements, accessible for mobile devices. The expectations at that moment are about sharing the earnings with the manufacturers, accepted GPhone as their operating system.
The reactions of Google's future competitors for that market are different. At one side are the mobile network carriers, which already limited their business relations with the worldwide dominant searching engine, preferring the services of smaller companies, they can stamp with their own brand names and on the other hand is Microsoft, which declares that the market is huge and their market share,estimated at 10%, increases well.
The official presentation of GPhone operating system will most likely take place by the end of 2007 and the possible phones with GPhone software will take place in the beginning of 2008.
Source:
NYTimes.com