Google Capital invests in Snapchat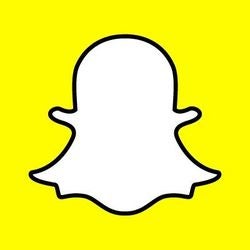 Google's investment branch, Google Capital, recently rebranded itself to CapitalG (yes, that's how it's really called). With that move, the company also launched a new website and an updated portfolio, featuring, among others, Snap Inc. – the company that gave us Snapchat.
This is particularly interesting, not only because the Snapchat logo is the only one without text on CapitalG's portfolio page. Snap is one of the biggest users of the Google Cloud platform, but this might be changing soon. The creators of Snapchat recently hired Jerry Hunter, who used to be in charge of Amazon's data centers around the world. With Snapchat's Memories feature, Snap allowed users to store pictures, which probably made their server usage skyrocket. Therefore, the company could be looking into building its own infrastructure or mix up its cloud computing providers. The latter would mean that Google will have to compete with other cloud services, which could result in better pricing for Snap's massive amounts of traffic.
This investment could be a way for Google to keep some degree of control over Snap's cloud computing choices. However, we have yet to know for certain what has driven CapitalG's decision to invest in the popular messenger.
Another interesting fact is that, according to rumors, Google tried buying Snapchat for $4 billion in 2013, but Evan Spiegel, the company's CEO, refused the offer, believing what would later be known as Snap would be worth far more soon. He was definitely correct on this one, as Snap is now valued at $20 billion, after it raised $1.81 billion shortly before moving away from the Snapchat name in September.
So far, Snap Inc. has refused to comment on CapitalG's investment.
If you'd like to see CapitalG's portfolio for yourself, you can find it
here
.
source:
BusinessInsider