Glitch in iOS 7.1 allows you to say goodbye to useless apps that you don't want
41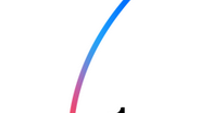 Want to get rid of some of those pre-installed apps on your Apple iPhone? Apps like Stocks and Newsstand can be removed until the next reboot, thanks to a glitch discovered on iOS 7.1. And the best part is that a YouTube video can show you how it is all done. All you need to do is make sure that your iPhone or iPad is running iOS 7.1, and follow the following directions.
Take all of the pre-installed apps that you want to get rid of, and open a folder with them inside. You can do this by dragging the icons for these apps on top of each other. Now, make sure that the bottom dock of your iPhone or iPad is completely full. Also, your home screen needs to be full of icons, and the only folder on the page has to be the one you just created of the apps you want removed. You then need to long press on any icon to start "wobble mode." Got it so far?
Now, you take two of the wobbly apps and create another folder by dragging two icons on top of each other. Quickly add the first folder you made containing the unwanted apps, into the new folder. Then, remove the rest of the apps from the second folder you've created. That will leave the original folder of unwanted apps inside the second folder. When you return to the home screen, the folder will look empty. We're almost done. Make sure that your home screen is full and has no folders except for the one that appears empty. Drag out the small folder containing the useless apps to the home screen and it will disappear like magic!
If you're confused, check out the video below which shows all of the steps. And keep in mind that while the unwanted apps are out of sight, they are still on the phone and will still count toward the amount of storage you are using. Unfortunately, once you reboot your iDevice, the unwanted apps come right back. Of course, you are welcome to continue to use this process over and over again until Apple puts the kibosh on it with a software update.
source:
9to5Mac