Get up to $150 by referring your friends to Samsung Pay
4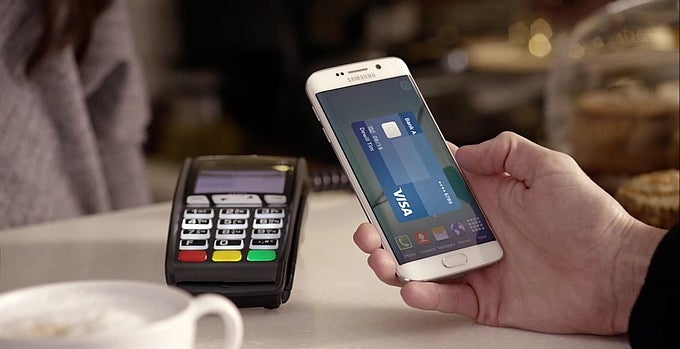 Since Samsung Pay landed in the US
back in late September
, we've often
seen the company
offering special
incentives
designed to grow the user base of its mobile payment platform. Starting today, Samsung is at it again, offering users $5 for each friend or family member that they refer to the platform.
Samsung Pay users can refer up to 30 friends to the platform, meaning that potential earnings stand at up to $150. To qualify as a referral, each friend that you refer to Samsung pay needs to sign up for the service and then make a purchase. Samsung does not detail what a qualifying purchase means, but it's probably anything above $5-$10.
Once you've racked up some earnings, you'll be able to spend your money at any location that accepts both Visa and Samsung Pay, since your money is actually tied up to your Rewards card. Just make sure that you're placing the purchase with the Rewards card, and everything should be just fine.
If you own a Samsung smartphone that supports Samsung Pay, you should probably give the service a shot. Unlike competing mobile payment platforms such as Apple Pay and Android Pay, which are only compatible with NFC-enabled terminals, Samsung pay also supports Magnetic Secure Transmission, which is the technology that most magnetic stripe card payment terminals use. As such, you'll be able to use Samsung Pay at most places that accept credit card payments.
What do you guys make of the newest Samsung Pay promotion? Will you be referring your friends and earning some money in the process?