Is this the Galaxy Tab S4? New render revealed
20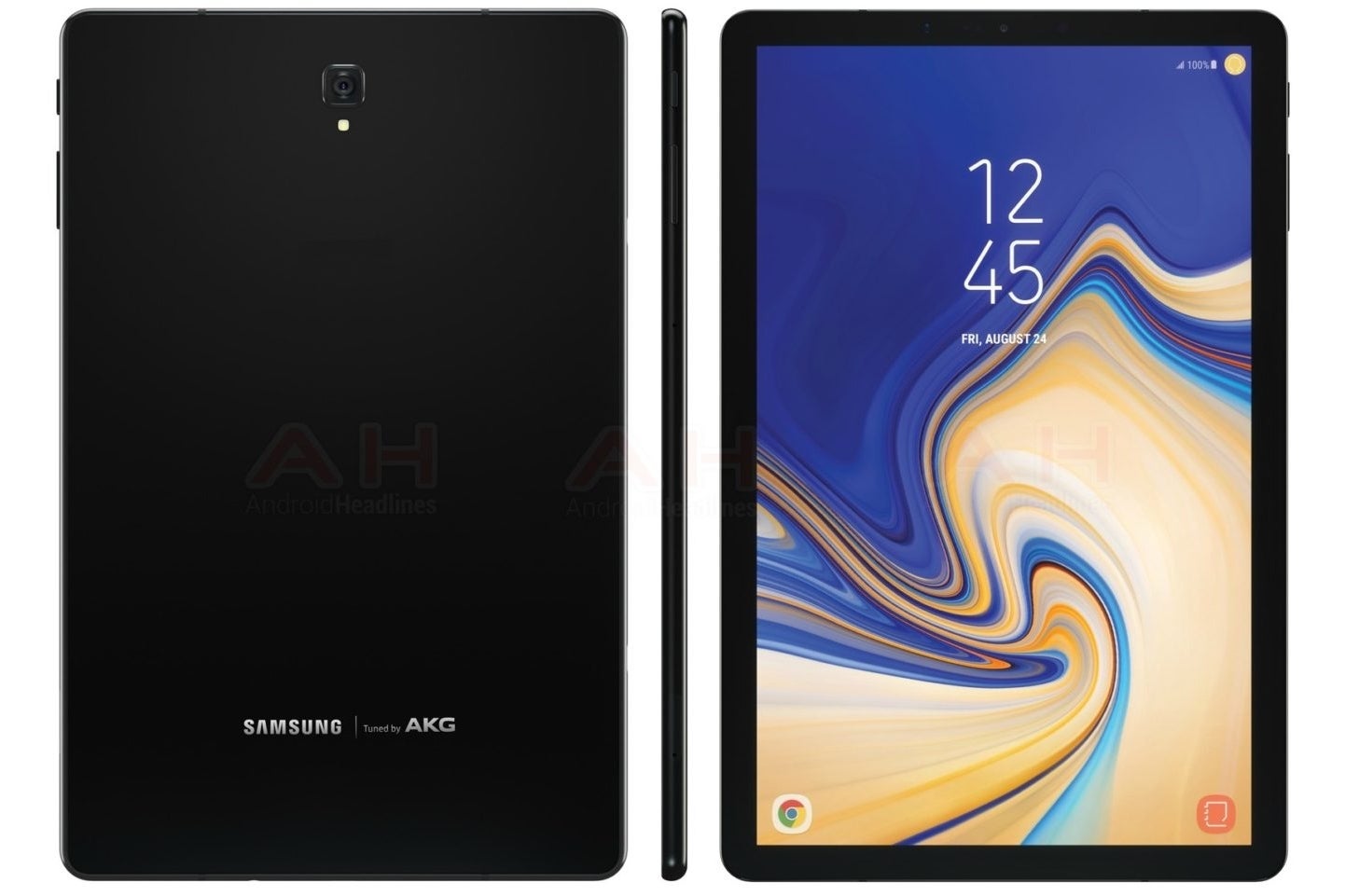 Alleged press render of the Galaxy Tab S4 from Android Headlines
Well, here is an alleged press render of the Galaxy Tab S4. We have heard a lot about the upcoming tablet in the past few months, everything from specs to rumored security methods, but this render offers us our clearest picture yet of what the Galaxy Tab S4 will bring to the table.
On the surface, the most noticeable thing is that display, which is
according to previous leaks
going to be 10.5-inches diagonally. Then there are the bezels, or lack thereof – with a larger display but thinned bezels, the tablet may not be much larger than the current Tab S3.
What's missing? The home button and capacitive buttons appear to be gone which supports
previous rumors
that the Tab S4 would come with on-screen navigation buttons. Whether this is a good or bad thing depends a lot on what you prefer. This would mark a return to the way Samsung started off making tablets, with on-screen buttons.

The sensor array on the Tab S4
Moving to the top edge of the device, we can see an array of sensors: five to be exact. We can account for the front-facing camera and the ambient light sensor, so we are left with three. Could they be for the iris scanning technology that has been rumored? That would seem likely as we are also missing the fingerprint sensor, and we have not heard anything about Samsung including a fingerprint sensor beneath the display.
As for the back of the device, things look similar to what we saw in the
FCC filings which we reported on last week
. The only difference would be the new layout for the 'Samsung' and 'Tuned by AKG' logos, which now appear next to each other.
While we cannot see inside the device,
from previous leaks
we are expecting the Snapdragon 835 to power the tablet, alongside a beefy 7300mAh battery, 64GB of on-board storage, and 4GB of RAM.
As for when we can expect Samsung to formally unveil the device, the latest rumors support IFA 2018 (August 31-September 5) where we may also see the Gear S4 unveiled.