Further investigation pinpoints yet to another 22 additional fake Apple stores in China
8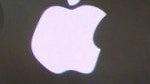 Who knows how rampant the problem is, but after finding
phony stores operating with Apple's likeness were discovered in China
, a recent investigation found yet an additional
22 stores
caught red handed.
In fact, 22 so-called Apple stores in the southwestern Chinese city of Kunming have been identified thus far, and of course, they've been issued orders to stop using Apple's logos in their storefronts. Additionally, Apple China went as far as saying that their use of Apple's logo is an unfair business practice and a violation of its registered trademarks.
There's no arguing that Apple's products are in demand in the world's biggest cell phone market, but it's absolutely mind-boggling to know that these stores have been operating under the radar for some time. With 22 more fake Apple stores spotted on top of the ones initially sniffed out at the end of last month, it does beg the question how rampant and widespread the issue is in China.
For those who can't get enough of Apple stores over there, the Cupertino based company actually plans to open 25 new stores in the near future, which actually supplements the paltry four that are in current operation in the country. Let's hope they open soon before any more fakes stores sprout up.
source:
Reuters
via
AppleInsider