Fujitsu takes over Toshiba part in phone JV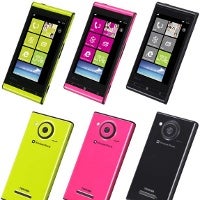 If you're living in Japan, the bond between Fujitsu and Toshiba might sound to you as strong as Sony Ericsson sounds to people living elsewhere. And now that bond is broken as
Toshiba is quitting the phone JV
, and Fujitsu buys out its 19.9% stake in Fujitsu Toshiba Mobile Communications to assume full ownership, Fujitsu and Toshiba officially announced today.
Fujitsu-Toshiba phones are popular on carriers like Japan's second-largest KDDI, but the company couldn't grow as competition in smartphones tightened. For Toshiba, the company was an effort to revitalize its formerly own phone operations.
Fujitsu Toshiba made the headlines last year by announcing the first handset to run on Windows Phone Mango, released in Japan.
Previously, Fujitsu acquired 80.1% of the joint venture in October 2011. The subsidiary has around 300 employees and a market capitalization of nearly $5.4 million. As of today, the company's name changes to Fujitsu Mobile Communications Limited.