Get all 10 seasons of Friends for only $60 from the Google Play Store
4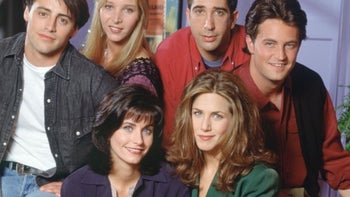 Friends
remains one of the most popular television series viewed on streaming video. The show is so popular that Netflix is reportedly paying $100 million to keep the sitcom for one last year before it moves to HBO Max next January. But
the Google Play Store is giving you a great opportunity
(via
Android Police
) to purchase all ten seasons of the show at a ridiculously low price.
Usually, the entire series will cost you $139.99. With this deal, all 236 episodes can be yours in HD for just $59.99; that is an $80 or 57% discount from the usual price in the Play Store. If you don't want or need the entire series, individual seasons are available for $8.99 each. That is also a sharp $11 or 55% discount from the usual price of $19.99 for each season. If you're a big fan of the show, which debuted on September 22, 1994, and ended on May 6th, 2004, the decision whether to buy the entire series is a no-brainer.
Even though the show ended over 15 years ago, don't cry for Jennifer Aniston, Courteney Cox, Matthew Perry, Lisa Kudrow, and Matt LeBlanc. Each cast member makes a reported $20 million each year due to syndication and deals like the one that Netflix has to stream the show.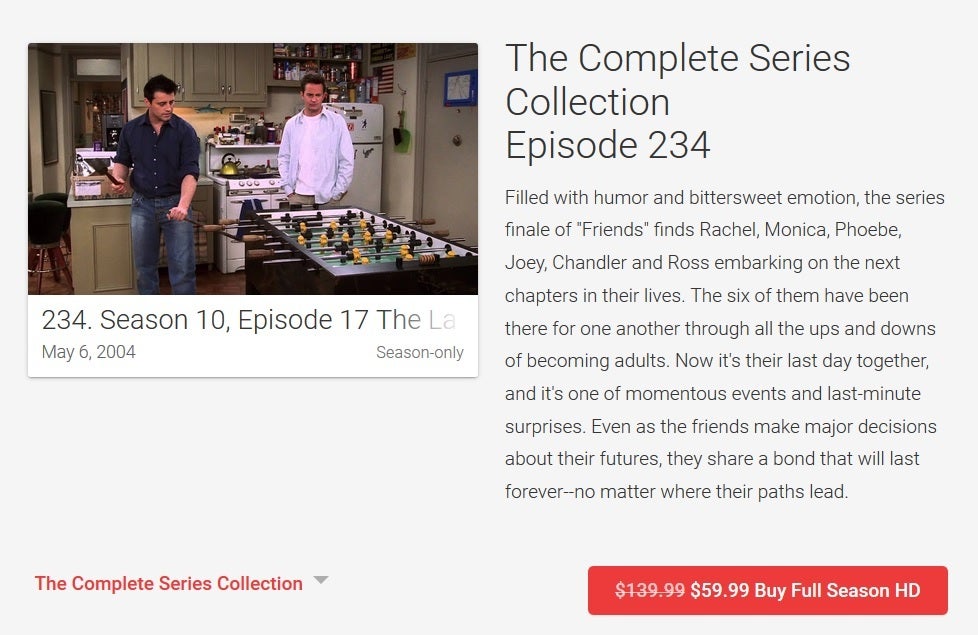 Pay $59.99 for all ten seasons of Friends in HD from the Google Play Store
It might be worth the $60 just to hear The Rembrandt's tune "I'll be there for you" 236 times. We also want to point out that we have no idea how long this price will be available. So if you pay Netflix monthly just for Friends, and plan on doing the same with HBO Max, buying the entire series right now at the discounted price makes economic sense.

Recommended Stories