France comes to AppGratis' rescue, to ask the European Commision for tighter regulation
4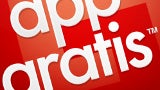 If you've missed the news,
Apple pulled the AppGratis app from the App Store
about a week ago, which naturally caused the numerous users of the service to express their discontent with Cupertino's actions. At first, many thought that Apple did so because AppGratis displays other applications for promotion and purchase, but after a while it became clear that the main reason for it to be pulled from the store was because it violated certain guidelines regarding push notifications that contain "advertising, promotion or direct marketing."
Following the app's removal from the App Store, though, France has stepped in stating that such kind of action by Apple is "extremely brutal and unilateral." It also appears that a junior French minister, Fleur Pellerin, intends to ask the European Commission to establish a tighter set of rules concerning any possible abusive actions from internet companies. If you're wondering what France has to do with AppGratis, well, the developers behind the service are based in France. That explains a lot, doesn't it? Of course, AppGratis is also trying to defend it itself by saying that Apple seems to be actively destroying the value in its ecosystem by blocking the access to such popular services. Meanwhile, Apple has come up with a simple explanation of the whole situation, stating to Reuters that it has tried to communicate its concerns with AppGratis itself, but the service has refused to cooperate.
We'll update you as the story develops!
source:
Reuters
via
SlashGear