Former Yahoo president launches social news-oriented app Raftr
1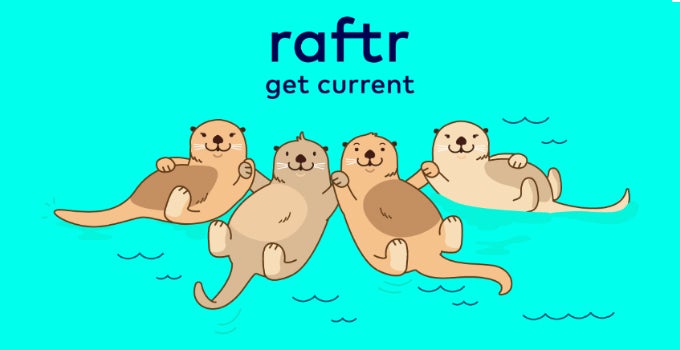 Sue Decker, former president of Yahoo, is launching a new social platform that is focused on content-driven discussions between its users. Called Raftr, the mobile app is somewhere in between a fan forum and Twitter, weird as it may sound.
Raftr is a place for ongoing conversations about specific topics like sports, news, and entertainment, Decker says.
"Raftr wants to appeal to the superfans,"
she told
Business Insider
in a recent interview.
The app itself is pretty straightforward to set up and get into. It is currently available for iOS only, and once you install it on your device, you'll be asked to log in with your name and phone number. After that, all you have to do is pick a handful of topics you're interested in — all of them available in a staff-curated list — and you'll be able to see what other participants are posting. You can engage engage in conversations with others sharing the same interests as you, or be a silent observer, just like on an online forum.
In addition to user-generated content, Raftr also has an editorial team tasked with creating new, topic-based content on a weekly basis. Each staffer will handle a couple of topics they themselves have interest in, Decker says, which is an interesting approach, but one that begs the question – how many people are needed to maintain a truly extensive list of topics, one that covers a substantial amount of niches? The answer is probably "a lot", and that's likely why Raftr is currently looking for content creators to join its editorial team. Another possibility is that the platform won't try to offer an endless amounts of topics to its users, we have Reddit for that, but instead focus on a narrower, but nonetheless healthy selection of curated subjects.
As can be expected, you also get your own feed in Rafter – an aggregator for all the updates on your topics of interest. But beyond that and separate discussions, there are also some specific features for live events. For example, if there's a football game between your favorite team and their arch rivals going on, you can join in a live chat-room like discussion with other fans.
If you own an iOS device, you can try out Rftr right now by following the link below. No announcements have been made regarding an Android version as of yet, but that will likely follow if Raftr becomes popular.
Download Raftr: