Forget smart wristwatches, these Samsung Gear S3 pocket timepieces are absolutely amazing
27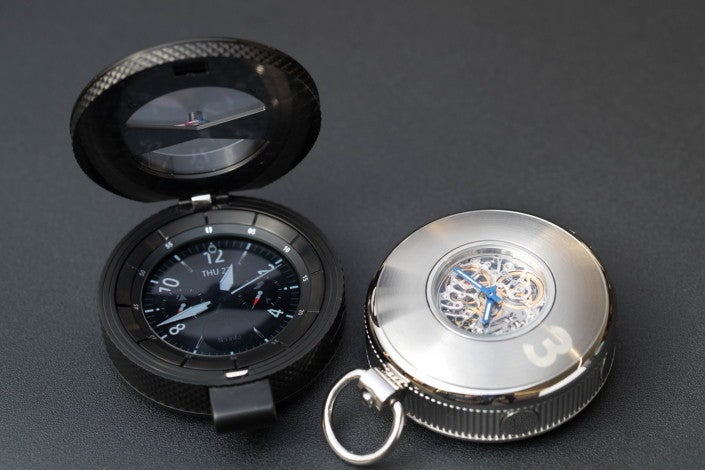 BaselWorld is a Mecca for any timepiece admirer. The trade show is held annually in the Swiss city of Basel, and each spring, top watchmakers from around the globe gather to show off their latest collections. It's a bit like the MWC of the watch world, save for the fact that BaselWorld began about 100 years ago, and that jewels are also included in the mix.
Why am I mentioning all of this? Because a certain South Korean tech giant is also present this year, and some of the items it showcases are as unexpected as they are excellent. Luxury watch designer Yvan Arpa has teamed up with Samsung, and the fruits of this partnership are three fascinating timepiece concepts.
The first one looks like the
Gear S3
at a first glance, but is actually a traditional "skeleton watch" featuring Swiss-made movement and detail. The second model takes the already premium design of the Gear S3 to a whole new level, but it is the third concept that is the most groundbreaking.
It is a pocket watch variant of the latest consumer wearable from Samsung, which in my opinion, looks out of this world. The form factor alone does more than enough to cause a reaction in any tech fan, but Mr. Arpa didn't stop there. In addition to the Gear S3 on the inside, this pocket watch sports a physical compass on its lid and an exposed mechanism on its back.

Before you start throwing money at your screen (I almost did), it's important to remember that the key word here is concept. We probably won't ever see these timepieces enjoying a commercial launch, and even if they do, they'll be too expensive anyways. Still, a more affordable pocket watch might not be that terrible of an idea. Let us know what you think in the comments!

Back to things that will roll out to consumers, Samsung announced a whole bunch of new custom watch straps and additional color options for the Gear S3. A new Value Pack update is also hitting the Gear S2 and S3 lines, featuring new content such as dedicated Spotify and Nest apps, plus improvements to the alti/barometer, reminder capabilities, and S Health.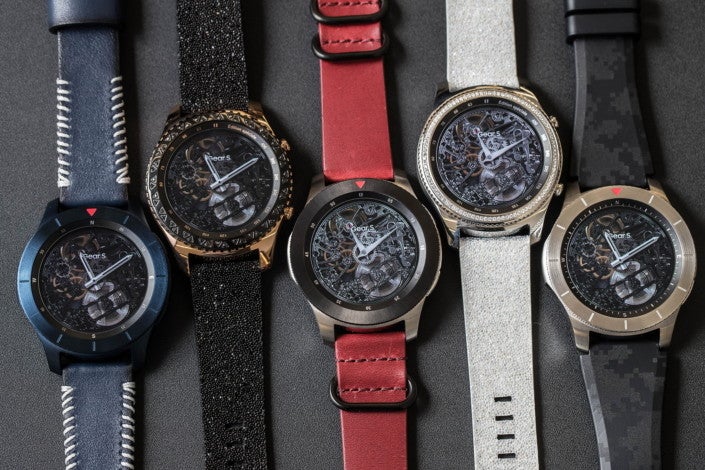 source:
Samsung