Follow these few simple steps to keep your kid safe on a smartphone
3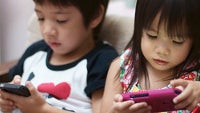 For those of you who have taken on the challenging task of raising your kids, smartphones are not merely a tech toy - they are also a challenge.
Why? Simple, because with so many apps and the openness of the Internet, junior can go just about anywhere, buy anything, and send the wrong picture to the wrong person.
The dangers that stem from this can vary from a few dollars (or a thousand dollars!) after kiddo played Candy Crush and spend real dollar on in-app purchases, but there can also be more serious problems if they encounter the wrong person/people on the web. Dangerous people and bullies are still - unfortunately - way too common on the big wide world of the web.
So what do you do? This neat infographic compiled by NeoMam Studios shows a few simple steps that you can follow to ensure that your child stays safe on their smartphone. Take a look below.