Fly your own drones with Fighting Walrus Radio
2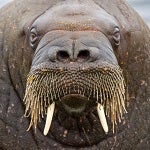 Drones have been making news around the world in one way or another. They have been used as observation platforms in combat situations as well as weapons platforms to strike targets of opportunity in parts of the world.
In the United States, drones are a hot item for hobbyists and governments alike. They come in all shapes and sizes and unlike flying a remote control plane or helicopter, can have their activities programmed ahead of time.
iOS devices have been popular hardware options for flying models remotely via basic software applications paired to work with specific "toys." For drones however, because of their programmability as well as other functions or features they can perform (such as control a camera), the form factors involved are not a streamlined.
If you are a remote control flying enthusiast, this project might appeal to you. The final design will ultimately be open-source so even grander ideas can be realized with the Fighting Walrus Radio. You can support their Indiegogo campaign to varying degrees getting you a T-shirt, or a ready-to-fly Fighting Walrus Radio with drone. International shipping is available too. Expect delivery by September.
source:
Fighting Walrus Radio
(Indiegogo)