FlexPay plug getting pulled by T-Mobile in December; carrier offers grandfathered postpaid plan to members
5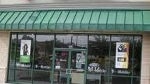 Back in July, we
reported
that T-Mobile was no longer offering its FlexPay service for new customers. For those who don't remember, the FlexPay account was designed for those whose credit is not exactly blue chip. But instead of having to put up a high deposit or pay more for the service, the idea was that FlexPay account holders would have to
pay a bit more for a phone on contract
. Another option allowed the FlexPay account holder to go without a contract, but would be charged full retail price for the phone. While the plan was no longer being offered, T-Mobile did allow those who already had the FlexPay plan to keep it-until now.
A leaked internal memo obtained by TmoNews says that T-Mobile will be
pulling the plug on the plan as soon as December
. In order to get current members to migrate, T-Mobile is offering FlexPay account holders who move to a Postpaid account, the right to keep their same rate plan, migrate over without signing a contract or paying more money. The customer can decide to change to a Classic or Value plan, but is not required to do so.
source:
TmoNews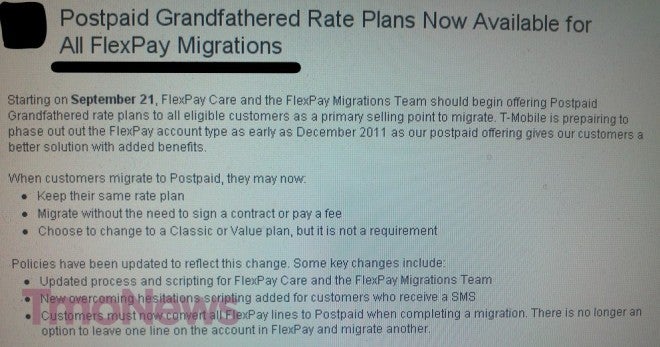 As early as December, T-Mobile will be pulling the plug on its FlexPay plan