Five top U.S. executives from Samsung Mobile U.S. turn in their washroom keys
32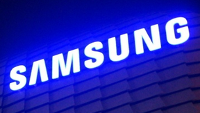 Looking for a high-paying job in the mobile industry? Samsung might have an opening. Actually, the Korean based tech titan might have five openings. Over the last two months, five executives from Sammy's mobile operations in the U.S. have left the company, with at least one moving to Apple. The five include Seshu Madhavapeddy, the senior vice president of product and technology, whose job was to develop and deliver Samsung's mobile devices.
Also gone from Samsung is Nanda Ramachandran, a vice president and general manager who was heavily involved in marketing devices like the Samsung Galaxy tablets, Samsung Galaxy Gear smartwatches, and Samsung HomeSync; Mike Pennington, vice president of sales operations and head of national sales; Ketrina Dunagan, the vice president of retail and channel marketing who was involved in rolling out the Samsung Experience departments inside Best Buy stores, and Human Resources director Donna Cerny. It is Cerny who has ended up with Apple's Human Resources department, according to her LinkedIn profile.
Some of the five became the U.S. faces of Samsung, including Ramachandran who presented the Samsung Galaxy Tab Pro and Samsung Galaxy Note Pro at CES in January. Madhavapeddy was active during MWC in February, speaking with the media about the
Samsung Galaxy S5
, Samsung Gear 2 and GearFit. Pendleton could end up testifying during the current Apple v. Samsung patent trial, discussing the company's advertising strategy for the
Samsung Galaxy S III
.
"As our US business continues to diversify and expand, we will continue to build an industry leading organization with people who will contribute to even greater success for Samsung. Some have left voluntarily to pursue other opportunities, and we thank them for their service."
-Samsung
It is not known if the departed executives, outside of Ms. Cerny, ended up at other firms. So far, there is no word from Samsung about replacing the five.
source:
CNET