Fitbit smartwatch delayed to autumn, design is "definitely not sexy"
12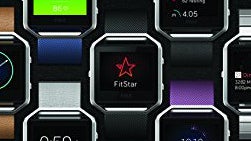 Fitbit has been manufacturing activity-tracking gadgets for ten years now, providing a range of equipment to monitor your fitness regime, sleep and more. After the takeover of two smartwatch making companies and
its own CEO confirming it
, Fitbit is on track of releasing a real smartwatch this year. We say 'real', because the company already sells a form of a smart wrist device, the Fitbit Blaze, but it is rather perceived as fitness tracker that can receive texts and calls.
The launch of the device was rumoured to be some time this spring, but recent reports from Yahoo Finance sources state that the device will be delayed until the autumn, due to "production mishaps". Note the plural.
Two of the device's key expected features reportedly ran into brick walls during production, causing makers to get back to the blueprints. Apparently, a final prototype revealed a flaw in where the antenna was placed, causing the GPS to malfunction. Furthermore, the smartwatch was intended to be water resistant, unlike the Blaze unit, but this venture also ran into difficulties.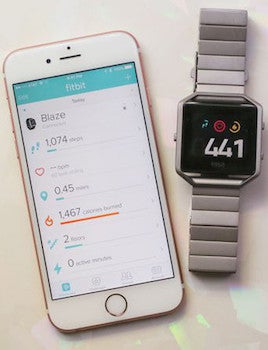 Blaze is the only (quasi-)smartwatch Fitbit currently has on offer
We are not done. Some Yahoo Finance employees had a chance to view a Fitbit presentation video on the smartwatch, intended for retail partners, and had some unpleasant comments. The design of the new watch is allegedly not too different from that of the Blaze, and is "definitely not sexy". The smartwatch features an unimpressive retro image, with hard lines and an aluminium boxy body.
Fitbit had intentions to create a device that scored points in both design and functionality matters, with "focus on health and fitness". Apart from GPS and water resistance, the watch will support contactless payments, heart rate sensor, integration with Pandora, respectable 4 days of battery and 1,000 nits of display brightness. When (and if?) it hits shelves later this year, the Fitbit smartwatch will ship for $300.
Sources also report that the company is intending to release its debut Bluetooth headphones in a simultaneous launch with the smartwatch. The earbuds would look similar to the Beats and Beats X, and will come in "Nightfall Blue" and "Lunar Gray".
Fitbit has been going through some rough patches and struggled to maintain strong sales, even in the holiday season last year, scoring drops in revenue and shipments. Some speculators even suggest that "it's literally sink or swim time" for Fitbit, but we shall wait at least until the fall, before we can venture any reasoned guesses about its future.