Fitbit Surge is a $249 smartwatch coming from the fitness band producer
5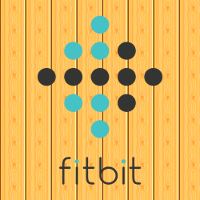 Fitness band manufacturer Fitbit, is allegedly planning on offering a $249 smartwatch called the Fitbit Surge. The speculation calls for the device to feature a heart rate monitor, and GPS. It will also track and monitor your movements throughout the day (more on that below). The watch will notify you of a call to a paired smartphone, or will let you know if you have received a text. You can also control music playback using the device.
The smartwatch part of the device is pretty straight forward, but the fitness band part of the device is ambitious. Besides tracking your heart rate and pulse, it will keep track of the distance you've walked, the pace of your workout and the elevation you've climbed. It will also provide you with the number of calories you've burned in a day, the number of floors you've climbed, and the number of minutes that you have been active.
At the end of the day, when you're ready to conk out, the Fitbit Surge will monitor the quality of your sleep. It will also wake you each morning with a vibrating alarm. And the information it collects can be saved and analyzed by the Fitbit app. With the app you can track your food intake, and earn badges for completing certain goals.
The Fitbit Surge will be available in black, slate and tangerine, and will allow you to customize the watch face. The Fitbit Surge is supposedly designed for all-day wear, so we assume that this will require you to recharge the device daily. There is no word when we might see the wearable launched.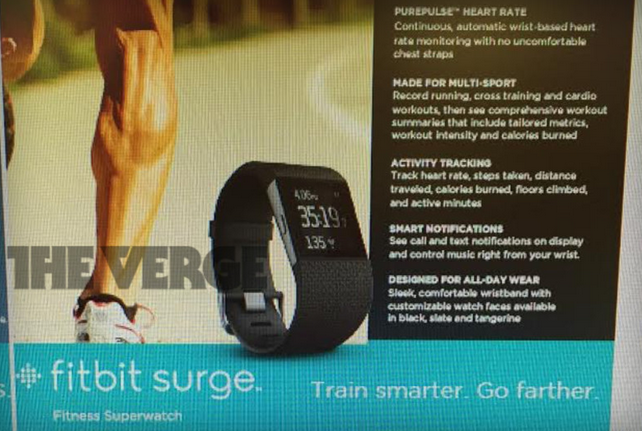 Leak shows off new Fitbit smartwatch
source:
TheVerge
via
Gizmodo