First two LTE devices for AT&T unveiled
9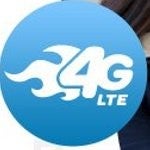 With the launch of AT&T's 4G LTE network supposed to be happening sometime this summer, it is only fitting that the nation's second largest mobile carrier would finally pull the covers off of their first two LTE-capable devices.
The first two devices to get the LTE love are mobile broadband units aimed at delivering those blazing fast internet speeds on the go. The AT&T USBConnect Momentum 4G is intended for use on one device at a time while the AT&T Mobile Hotspot Elevate 4G will allow you to spread the LTE goodness to multiple devices simultaneously.
AT&T is planning on launching their LTE network in Atlanta, San Antonio, Dallas, Houston and Chicago sometime before the end of the summer. They also say that at least 15 other markets will have their skies lit up with LTE by the end of 2011. Altogether AT&T expects to have 70 million Americans covered by the end of this year.
It should also be noted that these two mobile broadband devices will be HSPA+ capable; extending their (almost) 4G coverage beyond the LTE blessed cities. Hopefully the unveiling of these two broadband devices will lead to some news on LTE smartphones for AT&T. Tell us what you think in the comments below.
source:
BGR