Firmware update can turn your Wi-Fi router into a battery charger for your smartphone or tablet
21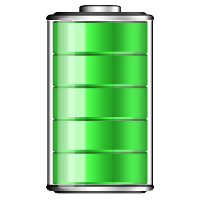 Researchers at the University of Washington has discovered a new technology that will allow a Wi-Fi router to charge a number of devices including the Apple iPhone and Android powered handsets. Even as the router is used to power up batteries up to 28-feet away, it still can access the internet. But there is still a lot more testing required before this will be made available to the public.
The entire process only requires the router and some sensors. The sensors convert RF power sent from the router into DC power to charge the batteries. A slight change to the router's software done with a firmware update, allows it to send out the required power without interfering with its ability to connect to the internet.
The UW researchers have set up six Asus RT-AC68U in individual
homes to test the technology. While the router is an older model, all it took was the aforementioned firmware update to allow it to charge a smartphone battery while still working as a router. That means that any router currently in use is a simple firmware update away from being able to power up your iPhone or Android handset. None of the homes testing the router have experienced problems with their internet service, even as the router wirelessly charges smartphone batteries. In fact, one of the testers claims that his internet speed has risen since the test started.
"If we wanted to just blast as much power as we possibly can, that would kill your Wi-Fi, because you'd have power on the channel all the time. We optimized the router so that we can deliver what seems like, to the sensor, constant power without impacting your Wi-Fi too much. Instead of having continuous power on one of your Wi-Fi channels, we split it among your three non-overlapping Wi-Fi channels. That allows us to deliver about the same amount of power without impacting any one channel very much."-Bryce Kellogg, researcher
The school has found a partner in a start-up company willing and able to turn all of the University's hard work into a consumer product. There is a product produced by a company called Energous that sells a device that sends out RF power through the air. But unlike the technology being worked on by the University of Washington, the Energous device can not send out power and data at the same time.
Keep this information filed away in the back of your head. If it turns out that this becomes a consumer product, you're sure to hear much more about it.
source:
Wired
via
BGR