Final Fantasy XV: Pocket Edition arriving February 9th
4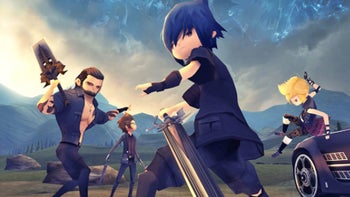 Final Fantasy XV: Pocket Edition, the mobile version of the popular role-playing game, will finally launch on February 9th, 2018, in about a week or so.
This is the iOS release date of the game, confirmed by the listing on the App Store, and there, you'd find information that the game will be available on iPhone 6s and later, as well as iPad Pro and later models of the iPad.
This pocket edition of the game obviously features a much less detailed character design and is nowhere nearly as beautiful as the console version, but it is not just some sort of a watered down version of the game and features the familiar gameplay and battle style.
There are a few other changes: the game has simpler touch controls, better adjusted to the mobile form factor, and it is now a top-down game. The first episode of the game is free to play, while for all the others you would need to pay.
You will be able to download Final Fantasy XV Pocket Edition here iOS link | Android link (on February 9th)