Fan-shot Xperia music video is better than ads, Xperia fans got the moves like Jagger
10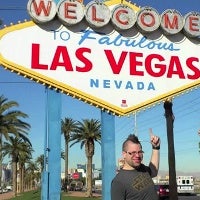 If you're a fan of Sony Ericsson, soon to be only Sony, you can definitely shoot a song, but you'd need to be a true fan to shoot that good of a video. Dedicated to Xperia smartphones, YouTube user Domothy85 shot a video that's better than ads. First, because of its authenticity, and second because of the simply nicely recorded audio. It's a bit grainy, though, but shot entirely on either the Xperia arc or Xperia Ray.
With the motive borrowed from Maroon 5's Moves like Jagger, the lyrics here have been altered to fit the Xperia theme and they are so catchy you might actually sing along.
Domothy has previously recorded videos about Sony Ericsson, so he's not exactly new to that business. Actually, the company rewarded his efforts previously and flew him to Vegas to be among the first seeing the launch of the Xperia ion and Xperia S. Check out the video of the trip below and let us know how you like it.