Facebook moves 1.5 billion users from Ireland to U.S. escaping EU privacy laws
13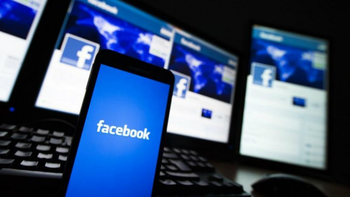 You would expect that with the level of scrutiny that Facebook is now under following the Cambridge Analytica scandal, the company would be on its best behavior. But that doesn't seem to matter to Mark Zuckerberg and crew. Consider that on May 25th, Europe's new General Data Protection Regulation (GDPR) law goes into effect. Simply put, the new law prevents personal data from being used without express consent. Considering that the penalty for failing to comply is a whopping 4% of a company's global revenues, you might see why it behooves Facebook to keep its nose clean.
However, Facebook is already moving people around like they are pieces on a chess board in order to make things easier for it. While co-founder and CEO Mark Zuckerberg promised to follow the spirit of the GDPR globally, the company has already moved oversight for Facebook users outside the U.S., Canada and the EU from its international headquarters located in Ireland, to Facebook's main HQ in California. This changes the status of 1.5 billion Facebook users who will now be covered by U.S. laws rather than Irish law.
While Facebook claims that there will be no changes, some disagree. Researcher Lukasz Olejnik says that "Moving around one and a half billion users into other jurisdictions is not a simple copy-and-paste exercise." He adds that Facebook users who are part of the move will lose some existing privacy rights because such protection standards are lower in the U.S. than in Europe. For its part, Facebook says the change was made only because in the EU, the law requires that mandated privacy notices contain certain language which is not required in the states. Still, this seems to be an admission that the company moved these subscribers to escape EU laws.
"We have been clear that we are offering everyone who uses Facebook the same privacy protections, controls and settings, no matter where they live. These updates do not change that."-Facebook

"This is a major and unprecedented change in the data privacy landscape. The change will amount to the reduction of privacy guarantees and the rights of users, with a number of ramifications, notably for for consent requirements. Users will clearly lose some existing rights, as US standards are lower than those in Europe."-Lukasz Olejnik, researcher, Privacy
In Facebook's defense, it isn't the only networking app moving users out of European jurisdiction and into the U.S. LinkedIn is moving its non-EU members to the states on May 8th. In a statement, the company said, "We've simply streamlined the contract location to ensure all members understand the LinkedIn entity responsible for their personal data."
source:
TheGuardian